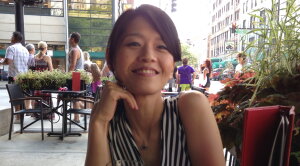 Contact Information
419C Greg Hall
810 S. Wright St.
M/C 466
Urbana, IL 61801


Research Interests
U.S. empire; gender and sexuality; race, labor, and nature; Atlantic/Pacific world     
Research Description
I am currently working on two projects. One examines U.S. expansion into Pacific islands through the lens of race, gender, labor, and anthropocentrism. It traces the formation of the U.S. insular empire back to the early nineteenth century, paying attention to its sustenance and promotion through human and nonhuman production of energy. The other investigates the impact of U.S. expansion into East Asia on the domestic formation of Blackness and gender and on the development of Japanese racial identity. 
My first book, Tropical Freedom: Climate, Settler Colonialism, and Black Exclusion in the Age of Emancipation (Duke, 2017), argues that during the late eighteenth and mid nineteenth centuries British and American expansionists and free Black activists produced different imaginings of an Atlantic world that variously and often contrastingly mapped Black freedom within its geographic bounds and that these conflicting geographies of race and freedom became inseparably intertwined with U.S. and British North American settler colonial formations.  Importantly, both promoters and protesters of geographic management of race employed tropes of domesticity and intra-racial reproduction as well as climatic idioms born of the centuries-long development of the plantation economies in the Americas. 
I have also published articles on fugitive slave narratives, women's antislavery activism, and self-emancipated people in Canada, all set in transatlantic settings, and on the intersectional articulations of race, gender, and class among white and American Americans in the context of U.S. expansion into Japan. 
Education
PhD, University of Wisconsin-Madison, Gender and Women's History Program, 2010
MA, Doshisha University, American Studies
BA, Doshisha University, Political Science
Grants
Summer Stipend, National Endowment for the Humanities, 2020  
Franklin Research Grant, American Philosophical Society, 2020
Awards and Honors
Conrad Humanities Scholar, 2021-2026
Lincoln Excellence for Assistant Professors Award, 2016-18
New Faculty Fellowship, American Council of Learned Societies, 2012-13
Courses Taught
HIST275 African American History to 1877
HIST285 U.S. Gender History to 1877
HIST385 Transnational Sexualities
HIST482 Slavery in the United States
HIST570 Race, Gender, and Sexuality in North American Colonialisms
Additional Campus Affiliations
Associate Professor, History
Associate Professor, Gender and Women's Studies

Recent Publications
Asaka, I. (2020). African-American Migration and the Climatic Language of Anglophone Settler Colonialism. In K. L. Hoganson, & J. Sexton (Eds.), Crossing Empires: Taking U.S. History into Transimperial Terrain (pp. 205-221). (American Encounters/Global Interactions). Duke University Press. https://doi.org/10.1215/9781478007432-010
Asaka, I. (2020, Oct 14). H-Diplo Roundtable XXII-8, "A Teaching Roundtable on Teaching Colonialism in History" (October 14, 2020). https://networks.h-net.org/node/28443/discussions/6565831/h-diplo-roundtable-xxii-8-teaching-colonialism-history
Asaka, I. (2019). Review: M.A. Schoeppner's Moral Contagion: Black Atlantic Sailors, Citizenship, and Diplomacy in Antebellum America by Michael A. Schoeppner. Journal of Southern History, 85(4), 906-907. https://doi.org/10.1353/soh.2019.0305
Asaka, I. (2018). Different Tales of John Glasgow: John Brown's Evolution to Slave Life in Georgia. Journal of Black Studies, 49(3), 212-234. https://doi.org/10.1177/0021934717749417
Asaka, I. (2018). Exiles in America: Canadian Anti-Black Racism and the Meaning of Nation in the Age of the 1848 Revolutions. In W. N. Stewart, & J. G. Marks (Eds.), Race and Nation in the Age of Emancipations (pp. 53-68). (Race in the Atlantic World, 1700-1900). University of Georgia Press. https://doi.org/10.2307/j.ctt1vhtr3w.8